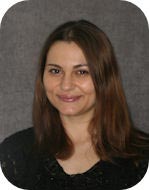 Diana L. (Patient Care Administrator)
Diana, our Patient Care Coordinator, not only is our excellent appointment scheduler, but will be helping you with any questions you may have about finances and understanding your dental insurance benefits. She also assists with day to day operations including patient correspondence and records. She began her dental career in 2011 and joined our team in 2013. The favorite part of her job is seeing how a beautiful smile can completely change someone's life. Diana believes that she and the rest of our team are all genuinely interested in providing change that will last a lifetime. She lives in Bristow, VA and loves spending time with her son, reading, and crocheting.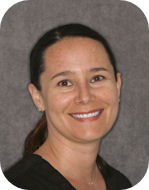 Autumn (Dental Hygienist)
Autumn our registered dental hygienist received her education at the University of Hawaii and started her dental career in 2014. Her main duties besides cleaning teeth are providing oral hygiene education and taking all necessary xrays. What she likes most about her job is helping patients have the "Aha!" moment in regards to their oral health. Being part of the Esthetique team means Autumn and the rest of the staff have a philosophy of having the patients well being as their #1 priority, something she likes very much. Autumn likes to hike, do outdoor activities, and travel as much a she can when she has time off.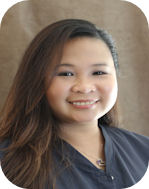 Irene (Dental Assistant)
Irene is an Leesburg local and has been with us since 2010. She has been in the dental field since 2004 and looks forward every day working with the doctors here at Esthetique for she believes the team is very caring and thoughtful. She is an avid photographer in her free time, taking photos of local nature such as Potomac Falls. She is originally from the Philippines and enjoys collecting native accessories. Irene also loves getting together and spending time with her family.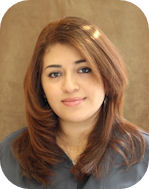 Jolly (Surgical Dental Assistant)
Jolly is a caring and skilled dental – surgical assistant. She had graduated from Montgomery College with a Dental Assisting Certification and Dental Radiology Technician Certification. She is a dedicated assistant, who takes pride in taking care of her patients. You will meet her with our team assisting you during oral surgery or root canal treatment or helping with Orthodontic care.  Her personal life revolves around her 6 year old son and her husband. She enjoys time with her parents and sisters who all believe in having fun in taking care of others.
IMPLANTS PLACED LAST YEAR
Visiting Advanced Dental Care was probably the best experience I have had with a dental practice ever. You can tell that they pay attention to detail and take time to ensure a holistic view of your dental health is considered. I would recommend the practice to anyone.
After moving to the area I needed to find a dentist to do some extensive work – my wife and I found Advanced Dental Care and we could not be happier. The staff is polite professional and understanding. Everything is clearly explained, questions are invited and answered, and most importantly patient comfort is a priority.
I have a dentist phobia but everyone at Esthetique made me feel so welcome and at home. From the awesome staff at the front desk, Diana in customer service, the dental assistants and hygienists and finally to Dr. Talwar – my experience could not have been better. The office is clean, state of the art.
571-455-0466
Need an Emergency Help? Call Us!