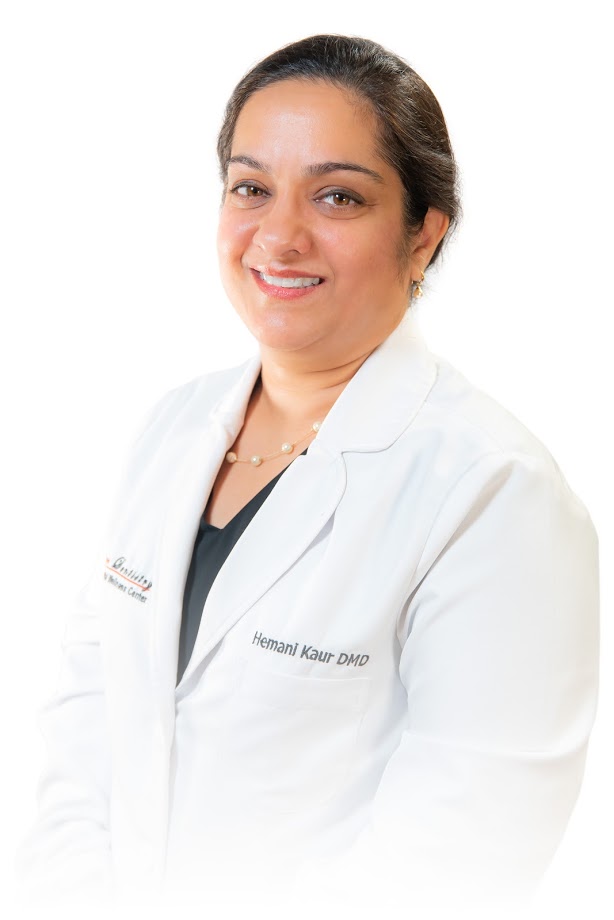 Dentist
Dentistry is not just a profession for Dr.Hemani Kaur, it is a passion that she has pursued her entire life. She is ever passionate about making a positive impact on her patient's life and changing their outlook towards dental health. She has been inspired by her mother to become a dentist and shares her enthusiasm towards dentistry with her for she is a dentist as well and still practices today. Dr. Kaur says, "My profession defines me and is an integral part of me. I love making people smile and help guide them towards the right choices for them in the long run."
Education and Continuing Education
Dr. Kaur received her Bachelor of Dental Surgery at the A.B. Shetty Memorial Institute of Dental Sciences, Nitte University (which is affiliated with the Rajiv Gandhi University of Health Sciences in India). Then she did her residency as a general dentist at MAMC (Maulana Azad Medical College), New Delhi. Upon finishing her residency, Dr. Kaur worked as a general dentist in New Delhi.
In 1999, Dr. Kaur joined the prestigious Goldman School of Dental Medicine at Boston University and started the advanced standing program. She graduated from that program with a Doctorate of Dental Medicine in 2001. Upon graduation, she acquired a practice in Leesburg, Maryland, and later joined us at Advanced Dental Care.
Outside the Office
571-455-0466
Need an Emergency Help? Call Us!